With the best, for the best
We create scalable solutions for strong partners
We currently have more than 25 active cooperations. Some examples:
WeltSparen offers its clients access to attractive savings and investment products throughout Europe. Around 200,000 customers from 31 countries have invested more than 15 billion euros in deposits. Raisin Bank takes over the entire KYC process as well as account management and international payment transactions.



BERGFÜRST offers crowd financing solutions for real estate projects. In this way, the platform provides real estate companies with standardised access to mezzanine capital for their project development or for refinancing existing real estate. Raisin Bank grants the respective project loan and refinances itself with the investors.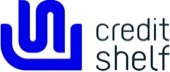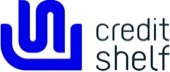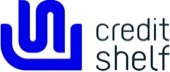 Creditshelf is one of the leading digital marketplaces for SME loans. Through innovative, digital processes, creditshelf customers have the opportunity to obtain fresh capital very quickly and conveniently. The company has been listed in the Prime Standard of the Frankfurt Stock Exchange since the summer of 2018. Here, too, Raisin Bank makes it possible to grant loans by means of its full banking licence.



Invest in Visions gives institutional and private investors access to so-called 'impact investments'. As one of the first microfinance investors, Invest in Visions launched the first fund for private and institutional investors in this asset class in Germany in 2011. Raisin Bank assists in the review and granting of loans.



Moss is a technology-based corporate spending and credit card platform that enables companies to optimize their finances. Startups, tech companies, and SMEs can issue physical and virtual employee credit cards and manage all company spending using the intuitive Moss software. Raisin Bank provides the underlying credit line behind the cards.



Myos is a fast-growing Berlin-based FinTech that supports merchants in the financing of goods. With customized, fully digital financing solutions, customers can optimize their merchandise management. Raisin Bank enables the fast, digital granting and payout of loans.



Scalapay is a FinTech from the "Buy Now Pay Later" market, founded in Italy in 2019. Customers can pay for their online, instore or omnichannel purchases easily and interest-free in 3 installments with merchants from Germany, Italy and France. With their "Payment as a shopping Service" solution the company entered the German market together with Raisin Bank, which takes care of the regulatory part of the factoring business.
Launched in 2012 as the first online platform for Payday Loans, Vexcash is now one of the leading providers of short-term consumer loans in Germany. The core of the business is the fully automated processing of credit applications. As one of the very first providers in Germany, Vexcash enables the fully automated and efficient handling of the credit process from application to disbursement with the help of its own intelligent software control system. Loans are granted by Raisin Bank.